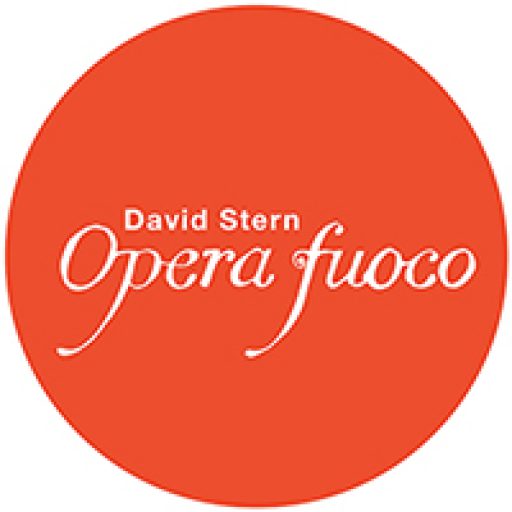 Opera Fuoco propose une expérience unique et personnalisée aux jeunes chanteurs issus des conservatoires et en cours de professionnalisation. Ils ont ainsi l'opportunité de travailler avec David Stern, ainsi qu'avec des chanteurs reconnus et des metteurs en scènes expérimentés.
Dans le cadre de l'Atelier Lyrique, ils se produisent aussi bien lors de master-classes et récitals que lors de concerts avec orchestre et opéras mis en scène. Le répertoire interprété est varié : il couvre plusieurs siècles et genres musicaux: baroque, jazz, comédie musicale, musique contemporaine…
Depuis 2008, Opera Fuoco développe son programme pour jeunes artistes, non comme une académie, mais plutôt sous la forme d'une organisation professionnelle engageant de jeunes chanteurs pour une période de 3 à 4 ans.
En 13 ans d'existence, l'Atelier Lyrique d'Opera Fuoco a formé environ 50 chanteurs de 15 pays différents. Les 15 membres actuels sont originaires de 5 pays et lors des dernières auditions, pas moins de 34 nationalités étaient représentées. Les activités d'Opera Fuoco prennent majoritairement place en région parisienne, avec une résidence à la Salle Ravel de Levallois, des master-classes et concerts-rencontre à l'Opéra de Massy et à l'auditorium du Petit Palais et des concerts réguliers à la Philharmonie de Paris et au Théâtre des Champs-Elysées.
La compagnie a également développé sa renommée internationale grâce à ses partenariats réguliers avec le Bachfest de Leipzig, le Beethovenfest de Bonn, le festival international Telemann de Magdeburg, l'Orchestre de Chambre de Suède ainsi que le Shanghai Baroque Festival et le Beijing Music Festival en Chine.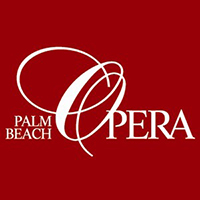 Palm Beach Opera Chief Conductor David Stern's musical leadership is spread across three continents. He is the founder and director of the Paris-based opera company and period-instrument ensemble, Opera Fuoco, as well as artistic advisor and principal conductor of the Shanghai Baroque Festival and music director of opera at the Crested Butte Music Festival in Colorado.
Stern is known for his extensive range of repertoire. In his time as music director of the Israel and the St. Gallen Opera houses, he championed 18th century opera and eclectic works such as Simone Mayr's Medea, Berg's Wozzeck, Britten's Turn of the Screw and Weill's Mahagonny. He has premiered four new operas since 2010 – Gil Shohat's The Child Dreams at the Israel Opera, Nicolas Bacri'sCosì fanciulli, commissioned by Opera Fuoco and performed at the Théâtre des Champs-Élysées in Paris, Ben Moore's Enemies, A Love Story in Palm Beach and Jan Sandström's The Rococo Machine in Drottningholm, Sweden in June 2016.
Stern has enjoyed collaborations with many international stage directors. Stern is a frequent guest around the globe with symphonic and chamber orchestras. He is regularly invited to the Vienna Chamber Orchestra, the Swedish Chamber Orchestra, the Shanghai and Guangzhou Symphonies, the China Philharmonic, the New Russian Symphony, the National Orchestra of Mexico, and has had recent appearances with the Vienna Symphony and the Hong Kong Philharmonic.
Since launching the Aix Festival Academy in 1998, David Stern has been committed to developing young voices. He created Opera Fuoco in 2003 as a platform to train young French singers in repertoire ranging from Monteverdi to John Cage, combining both an opera studio offering regular master classes and an opera company producing and co-producing larger concertante and staged productions. As artistic advisor of the Shanghai Baroque Festival, he involves singers from the Shanghai Conservatory and the Opera Fuoco Studio, and he works regularly with the Young Artist Programs in Palm Beach and Crested Butte, Colorado.
Stern received his Bachelor of Arts from Yale and his Masters of Music from the Juilliard School. He resides in Paris with his wife and two daughters.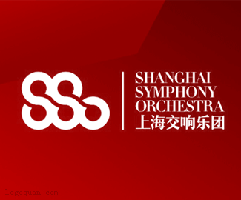 The next Shanghai Baroque Festival will be in December 2019 and will be dedicated to Italian music of the 17th century. For this edition, Philippe Herreweghe will bring his world renowned chorus, Collegium Vocale for Claudio Monteverdi's masterpiece Vespers of 1610" one of the most important works of the period. The concert will be in the SSO main hall on December 7th, 2019. Following shortly after, Maestro Stern will collaborate with China's first baroque ensemble, the Shanghai Camerata, founded by Menglin Gao, and a trio of excellent chinese singers, Lei Xu, Yajie Zhang and Meili Li. The program will consist of two of the main composers who followed Monteverdi, Antonio Cesti and Francesco Cavalli. Their compositions take the traditions of the early 17th century and transform them into a more lively form of opera. The subjects are often sensual and comic and were considered more contemporary to their public. The performance on the 12th of December will take place in the recital hall of the SSO.
In December 2018, David Stern and Opera Fuoco started a world tour of Bach's B minor Mass at the Shanghai Baroque Festival with the Tölzer Knabenchor, one of the most important boys choirs in the world, and Andreas Scholl, Markus Werba and the three of the finest soloists from Opera Fuoco's Young Artist Program. This was the first performance of the B Minor Mass in China.
In December 2015, soprano Raffaela Milanese sang the title role of Handel's opera Alcina and soprano Alice Coote sang a recital program in the Shanghai Symphony's chamber hall. A third concert saw a collaboration between Opera Fuoco and Shanghai Symphony players in a program of Bach and Handel orchestral suites.
Stern conducted performances of Haendel's Giulio Gesareand Purcell's Dido and Aeneas for the festival's opening in 2014, the first time this repertoire was heard on baroque instruments in Shanghai. As featured guest artist, mezzo-soprano Vivica Genaux sang the role of Caesar joined by Opera Fuoco's studio soloists, period-instrument orchestra, and a chorus of young artists from the Shanghai conservatory.