David Stern has been a presence in the Chinese music scene since 1999. A regular guest with the symphony orchestras of Beijing, Hong Kong and Guangzhou, he has focused his activities primarily in Shanghai. Whether conducting the Shanghai Symphony Orchestra, leading and performing at the Shanghai Baroque Festival or as co-chairman of the Shanghai Isaac Stern International Violin Competition, Stern has been a player and a witness to the inspiring trajectory that classical music has taken over the past 40 years.
The Shanghai Baroque Festival, which he inaugurated in 2014, was the first of its kind in China. In its 5-year history he has brought his Paris-based ensemble Opera Fuoco and has invited important guests such as Philippe Herreweghe, Vivica Genaux, Andreas Scholl and the Tölzer Knabenchor. In 2019 he performed with the Shanghai Camerata, the first period instrument ensemble based in Shanghai. His performances included Bach's B minor mass, Handel's Julius Caesar and Alcina, Purcell's Fairy Queen and Dido and Aeneas, and works by Monteverdi and Cavalli. In 2019, he brought Handel's Xerxes to the Beijing Music Festival, followed by a tour to Shenzen and Nanjing.
With the many symphonic orchestras Stern has conducted throughout China, he has championed an eclectic repertoire including Bloch's Sacred Service, Roussel's Third Symphony, Busoni's Turandot Suite, Berlioz's the Death of Cleopatra, and Stravinsky's Le Rossignol, among many other works.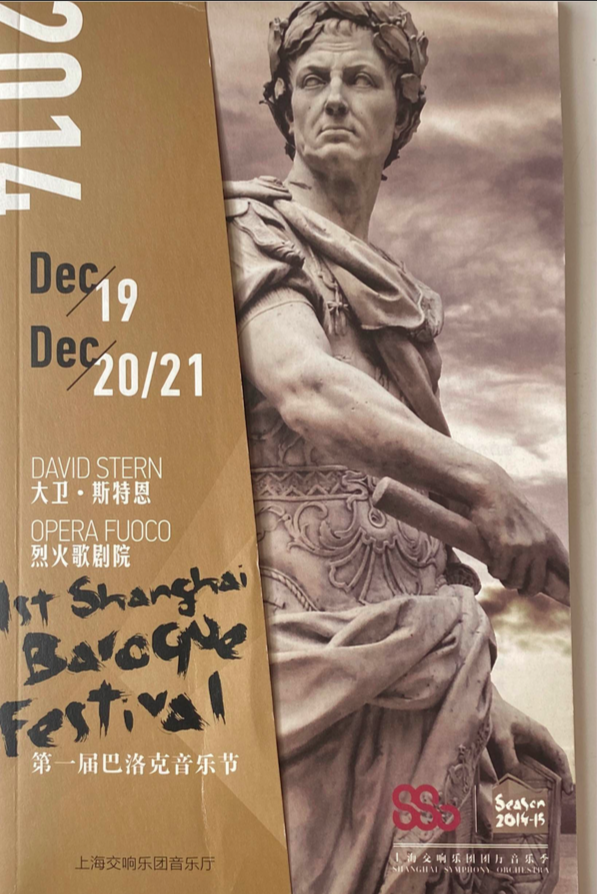 Shanghai Isaac Stern International Violin Competition
David Stern's involvement with the Shanghai Isaac Stern International Violin Competition allows him to mark the legacy of the legendary violinist's contribution to culture in China and also to create a lasting musical event that aims to fire the imagination and celebrate the creativity of its participants.